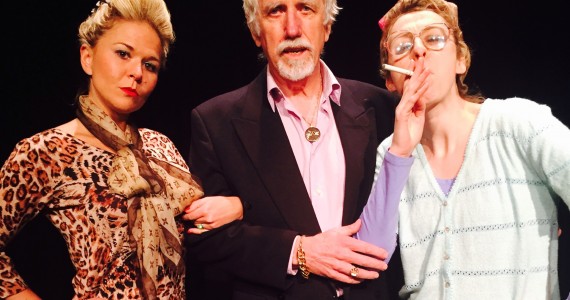 Pilots Thumb was formed in 2009 to pursue the development of a modern drama of ideas, experimental in spirit without losing sight of empathetic characters, compelling narratives, pithy humour and at the same time committed to stimulating debate and discussion on topical issues, and in the case of our proposed piece-action. Our journey to date has certainly been a dynamic and stimulating one as can be seen from the following responses from audience members…
The show on sat night was simply amazing and I can't put it into words how good it was just that people HAVE to see it… she was telling my other clients they NEED to get to barnstaple somehow… I laughed and cried and both me and my and friend were totally Transfixed the entire way through!!!!!

Audience member-Yezno-2019
Wow what a show. It made me laugh, several times and almost made me cry. Absolutely bloody loved it. Thank you to all of you at Pilots Thumb. I'm looking forward to reading the reviews xx

Audience member-Yezno-May.2019
My partner and I had the pleasure of watching Yezno at the Creative Art School on Saturday. Thank you all for a wonderfully enthralling evening of acting and writing which captured both heart and mind- we really enjoyed the piece!
To all at Pilot's Thumb, well done everyone! Most impressed by your 'Protest'. I came with high expectations after our previous encounters, and left with them all fulfilled – and more. I wish you could present this to a much wider audience, and not just locally but maybe on the national stage one day. You hit all the right buttons for me – in a most telling way. Too many of us are too complacent these days, especially in this country, knowing little and often caring even less about issues which affect the lives of so many but just don't happen to touch us personally. Keep up the good work.
Several years ago some members of our society saw a performance of 'Playing with Daisy' at the Bike Shed Theatre, Exeter. This small venue ideally suited the play, and the atmosphere created by the fledgling 'Pilot's Thumb' company was electrifying! After the performance, they spoke to the company and found that they had a lot in common… a passion for all that's good in theatre being the basis. Since then, 'Pilot's Thumb' has visited Brixham Theatre, which is managed by BATS, and Performed their play "Touched" to an enthusiastic audience. On the strength of the high standard of their work, BATS has invited Pilot's Thumb' back for a run of their next production….probably in February, 2014. BATS is endeavouring to rekindle the latent interest in theatre in Brixham, and for the past three years has seen a steady increase in attendance for their varied programme. The inclusion of the innovative 'Pilot's Thumb' Company represents a significant contribution to this aim.

John Miles, Director, Brixham Theatre
"so moving and so well tuned that I was enthralled every minute of the play." Jenni Mikulla, audience member. "What an epilogue to your play this morning on British TV: 53-year- old woman, hit by the bed room tax kills herself, leaving a note saying it's the government that's to blame."

David Maguire, Pensioner.
I have followed Pilot's Thumb for the last 12 months. They are a talented company with a growing reputation in the South West. Their work is always of a high standard and they have developed a challenging, edgy and insightful voice related to psychological, social and political issues. They have helped hugely in their support of our Plymouth Plan project, helping to give an interesting and engaging aspect to our consultation process. An apt example is their 'work in progress piece 'Protest', a political play that look to explore various forms of protest. A play supported by the Barbican Theatre, as their 2013 Flourish Company, giving them space and development.
"Thanks again for an enjoyable and provocative evening at the Barbican Theatre on Saturday evening. I think that your aim to "Activate The Audience" had more success than you imagined it would as the discussion and feedback afterwards showed."

Michael Skinley, local business man.